Fees
It should be noted that we usually earn our fees simply by informing you of how to ensure you are getting the best value for money. We can inform you of how to save money with your design and by putting you in touch with the right contractors and suppliers.
To produce suitable drawings for planning and building regulations prices start from:
Single storey house extension from £350
Two storey house extension from £450
Loft conversion from £400
Dormer loft conversion from £450
New dwelling planning drawings from £850
New dwelling building regulations drawings from £650
Additional tender documents and schedule of works from £300
In addition to our approximate fees please be aware that this does not include local authority fees and any fees that might be required for structural engineers calculations.
All of the consultants, contractors and suppliers on our database provide value for money whilst delivering a high quality service. Like us, they are usually appointed through recommendations. We also check that clients are happy with the people we have recommended during and after the project.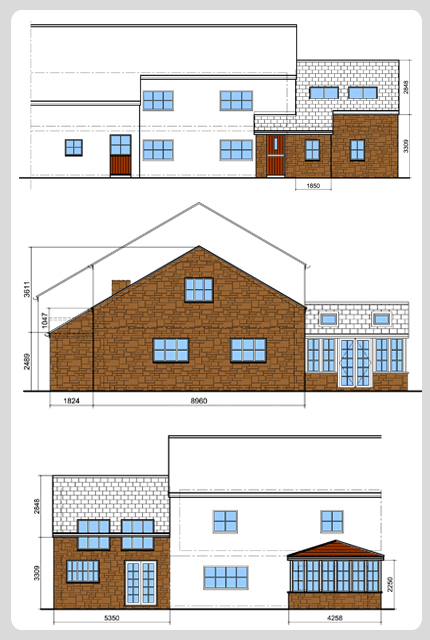 Contact
Please contact Clear Architectural Services to discuss your project and to arrange an initial visit. The first consultation visit is free of charge with no obligation thereafter.
Every project is different and this initial visit helps us to tailor our fees to suit your needs. We can also put you in touch with other trusted consultants or building contractors if necessary.
We will always make initial enquiries with Local Authorities on your behalf; free of charge, to discuss the feasibility of your project.
Mark Herring, Clear Architectural Services, 23 Mount Road, Alkrington, Middleton, Manchester, M24 1DY